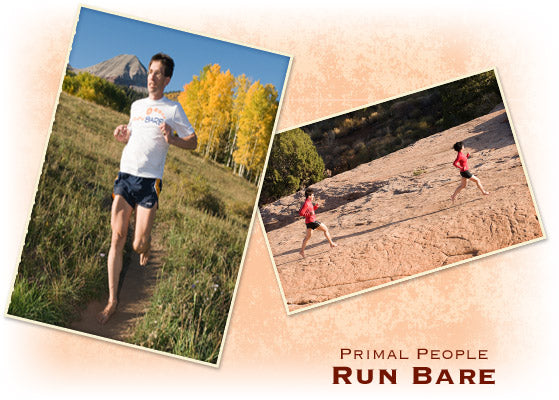 Run Bare
MICHAEL SANDLER AND JESSICA LEE
"I was a kind-of an oddball as a kid. I wasn't your typical 12 year-old because I didn't like meat. It didn't make sense for me to kill other animals just to sustain myself, or to eat things that required so many natural resources to grow. In essence, though I didn't know it at the time, I was looking for the smallest "foot print" for which to exist and to thrive."
"Now as a leading barefoot running expert and author of Barefoot Running: How to Run Light and Free by Getting in Touch with the Earth, I'm still seeking that smaller footprint, or the least impact I can have on the environment.
"To me, bigger is not better, but being in balance with nature is what's best."And for me, that's being a vegan. I've been a professional athlete and coach for nearly twenty years and have yet to see the need for meat for performance gains. Now 20 years ago it was hard to get high quality proteins and snacks, particularly on the go; but that's why I love Primal Strips so much. They're there when I need them and taste great too!Now run 10-20 miles a day barefoot, I do marathons, ultras, have competed in the Ironman, and am arguably fitter today than I've ever been before. I attribute that to connecting to the earth, living more naturally, listening to my body, and living a vegan lifestyle. I'm not saying it's for everyone, but it gives me greater energy, endurance, and vibrance, and with a much lower cost to the planet. It's all about shrinking our footprint and for me that begins with my feet (literally), and with my food choices as well. Thank you Primal Spirit Foods for the great options and snacks, they help me stay fueled, and keep my blood-sugar level, throughout my active days!"